The Word Among Us iOS app now has audio recordings of the Mass Readings and meditations.
Open the app and on the Today's Reading screen, tap the speaker in the upper right hand side.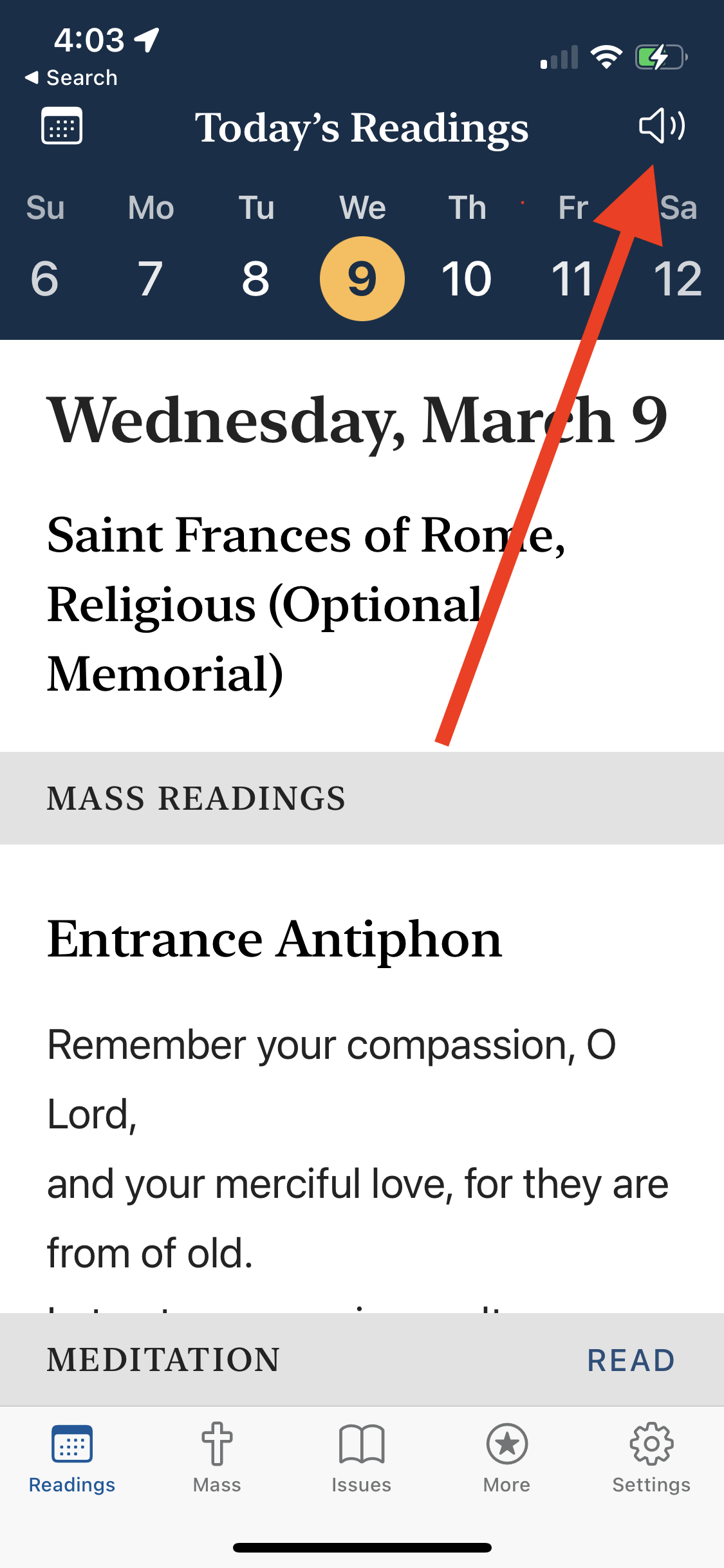 A small tray will appear above the tab bar at the bottom. You can quick play directly or tap the area, and it will expand to let you select the daily Mass Reading or daily Meditation.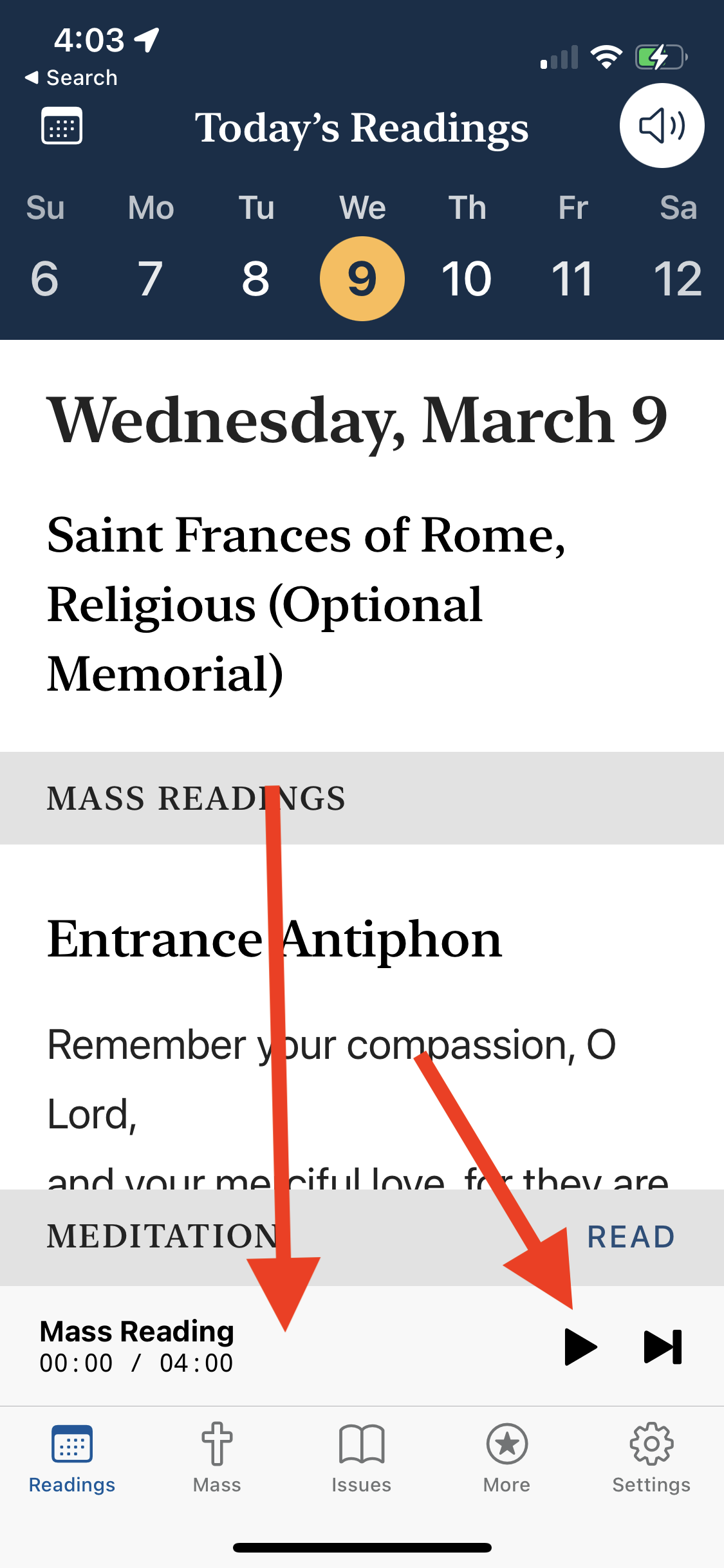 In the full player you can select what to play, skip ahead, or reverse, and you can send the audio to any device that you've set up on Apple Airplay (you must have an Airplay speaker set up for this to work).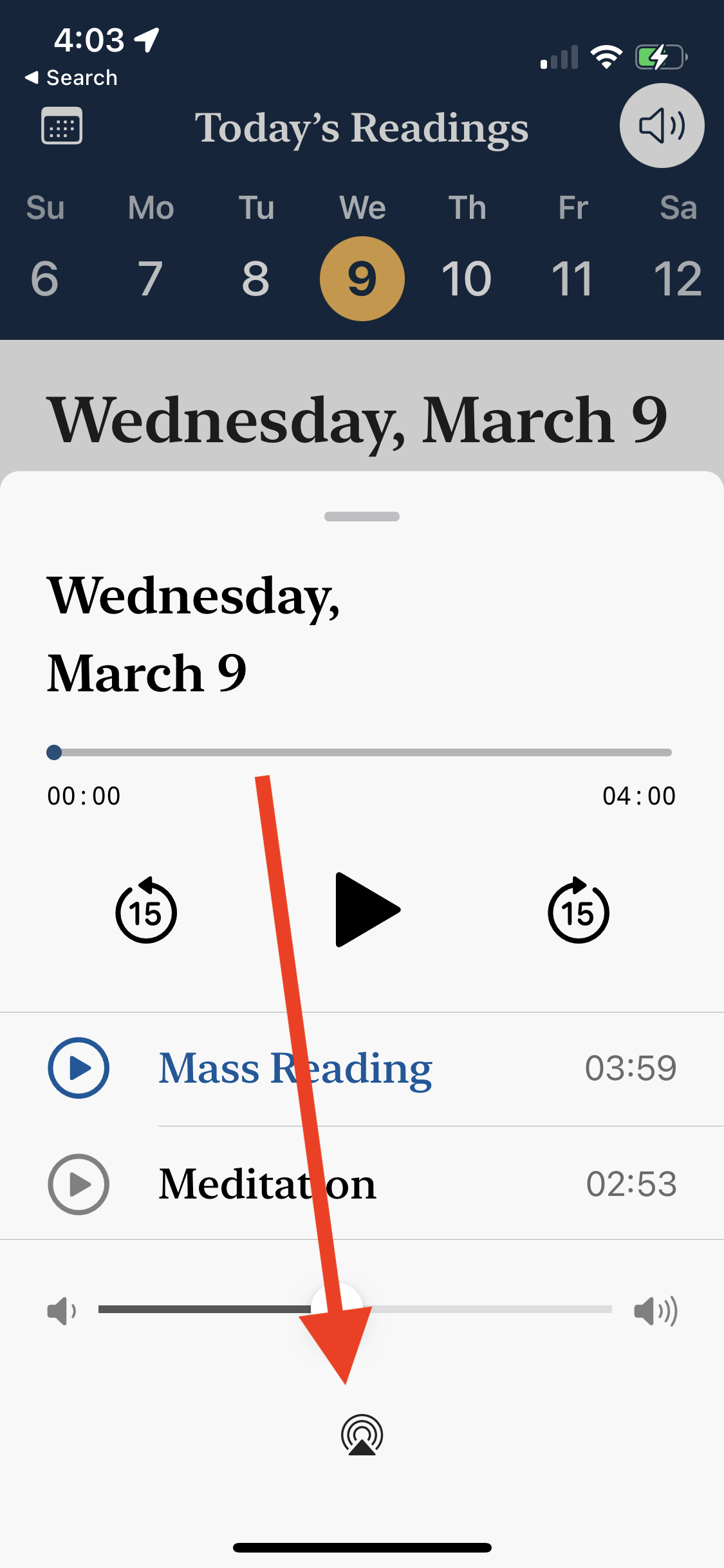 The audio tray will stay active the next time you open the app, but you can toggle it off by tapping the speaker icon in the top right. This might be helpful if you want more screen space to read the daily Mass Reading or Meditation.